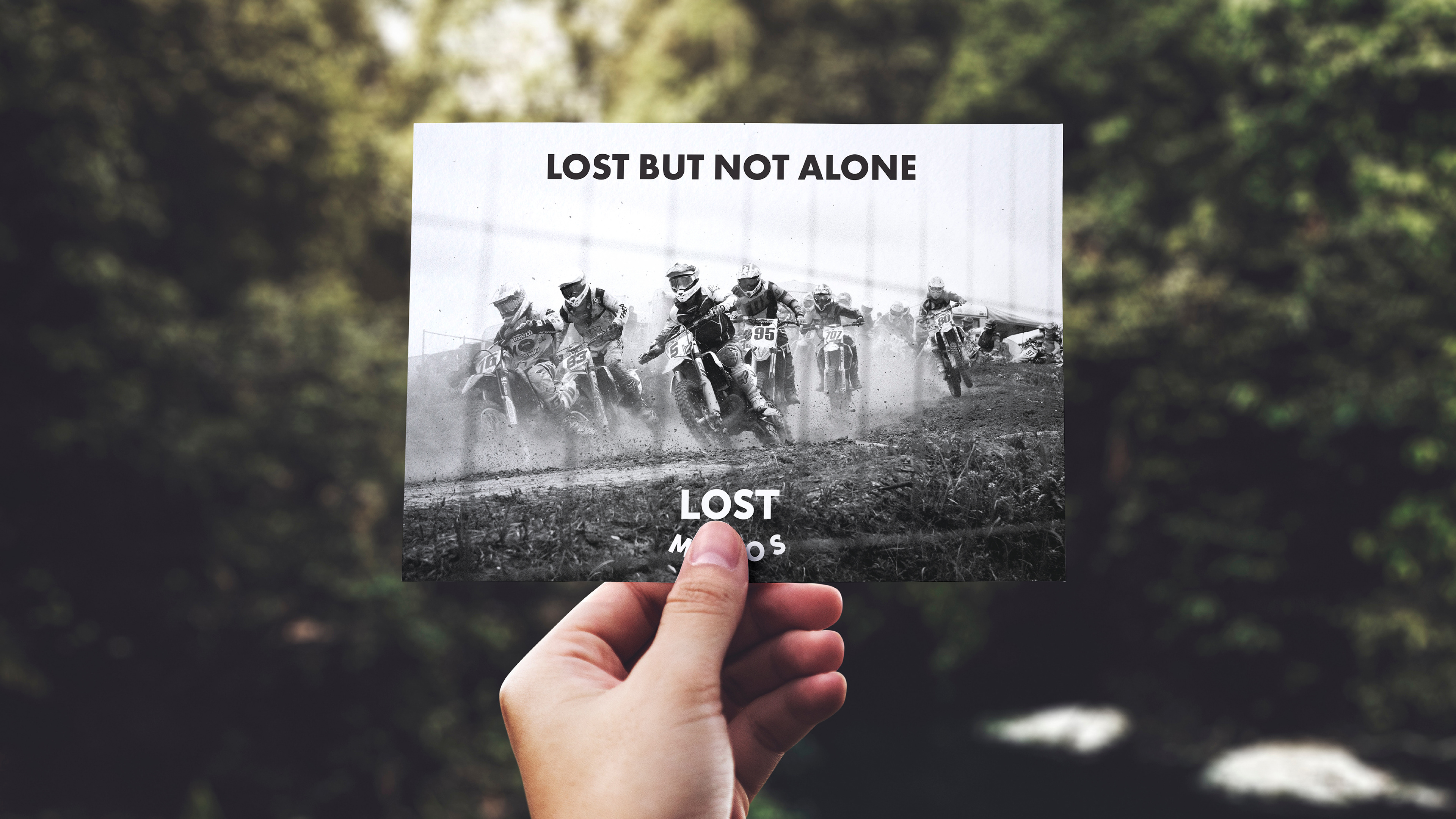 A series of postcards were created as a simple, yet meaningful way of checking in on friends, family and the motorcycling community, and opening a new way to communicate.

I also wanted to turn these postcards into a series of posters, not so much for advertising purposes, but for personal decor. 
Many of the companies that sponsor Lost Motos are motorcycle companies themselves, and as such have customers coming in to buy accessories, spare parts or have their bikes serviced in store. These posters were designed to be displayed in store and at home, serving as a reminder that even if you feel lost - there's a whole community behind you for support, and that you're never alone.